Creative way to get customers to leave review on TripAdvisor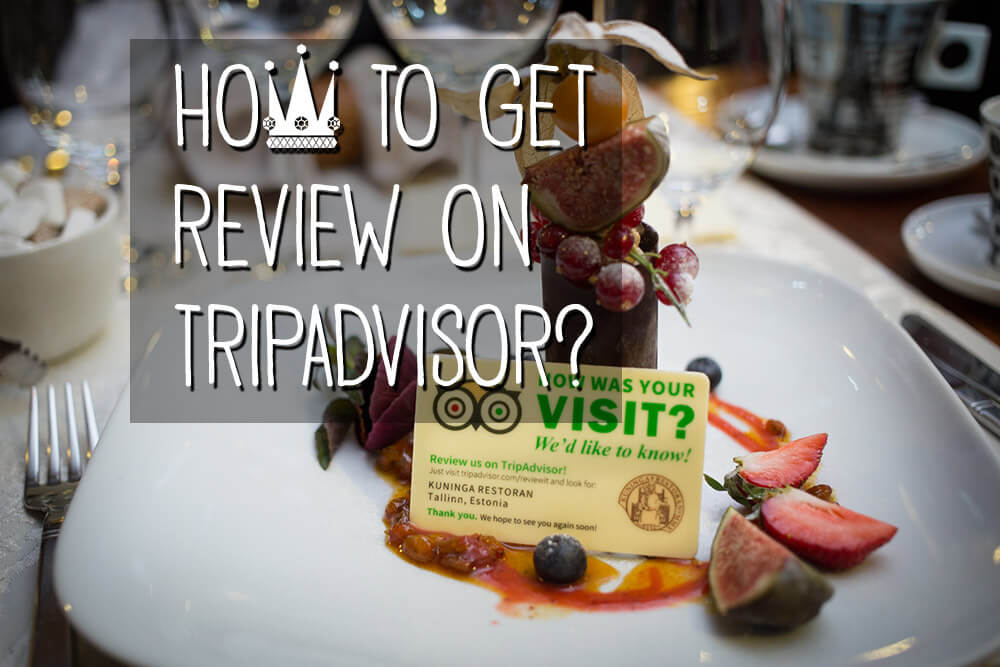 It becomes much harder to get noticed in the Internet space due to strong competition. The importance of online reviews for small to large businesses should not be underestimated. Not only it increases brand awareness but also profit in the long run.
Feedback is the cheapest, most powerful, yet most under used management tool that we possess. Receive a good review, and it can mean an increase not just in popularity but also revenue. Feedback is powerful as it helps people get on track and serves as a guide to assist people to know how they and others evaluate your performance. You never know till the end what was the final trigger that encouraged the customer to buy your product or take advantage of your services but rest assured that reviews, if available, have definitely played their role in decision making.
Companies like TripAdvisor have made reviews more influential and integral to the customer experience and
for a skeptical customer to find unbiased, unprejudiced source for reviews is gold.
Online reviews have created a new form of communication and marketing that has almost the same weight as the power of word-of-mouth.
They do more than just create a better relationships between your consumers and your business, they work towards improving your websites ranking on search engines like Google, Bing and more. The more information is written about your business online, the more important a search engines consider you to be! And if links are coming from authority sites then your are definitely on the right track to success. So if you still haven't embraced the "review driven lifestyle" then now is definitely the right moment, otherwise you're missing a whole lot.
How do you get reviewed?
We have created a unique experience to ask for one. Imagine you're on your trip away from your home country and work duties. Your mind is finally able to relax and focus on what is around you, such as, for instance, the beauty of the city and hotel you have stayed in. You wake up in your room in the morning with the only thought of an upcoming delicious slow relaxed breakfast. Your smiling waitress meets and accompanies you to your table. At this point your are sitting comfortably in your seat. You start noticing all the things you otherwise would not have noticed because of the busy mind. Your waitress brings you the hot fragrant coffee that you requested but along with the coffee she serves you a bonus chocolate bar with colorful printing, and the printing states "How was your visit? We'd like to know!" along with the details of your business.
We believe this idea is priceless and it's getting its momentum already! The promotional chocolate bar serves both as a sweet that the guest can enjoy with the coffee and yet it's a very nice, creative and polite way to ask for a review on TripAdvisor. Above all, imagine the gratifying surprise of your guests when they realize that they can actually eat this chocolate bar. This fact alone will remain in their memories and will be taken back to their home country and spoken about in a family and friends circles.
If you are a restaurant then these promotional chocolates are suitable for desserts, coffees and bills as a reminder to customers to leave a review and give feedback immediately while their experince is still ongoing. Out of pure fun, great mood and interest, they will use their mobile phones and tablets to access Internet and check your TripAdvisor page that they've just read about on the chocolate bar and ultimately reward you with a review for your great and original service.
We hope you find this marketing idea/tip helpful and interesting and that you and your partners will get your long awaited reviews on TripAdvisor.